Welcome to Arcadia Pool Patio & Landscape Design
Outdoor Living Space Building
and Remodeling
DESIGN. REMODEL. CONSTRUCTION
Start your project Today!
OUTDOOR LIVING SPACE CONTRACTORS IN ARCADIA
Welcome to Arcadia Patio & Landscape Design, the best outdoor remodeling contractor in Arcadia. We are dedicated to offering unparalleled outdoor living space construction, remodeling, and design services throughout Arcadia. Our expertise and innovative perspective on outdoor living space design make us the ideal choice for transforming your outdoor space into a peaceful and captivating haven.
At Arcadia Patio & Landscape Design, we present comprehensive services tailored to your outdoor living space desires. From the initial design phase, wherein our passionate team of outdoor remodeling contractors aligns with your vision, to the meticulous construction stage, abiding by top-tier quality benchmarks, we furnish renovation services to breathe new life into your existing outdoor living areas. We are Arcadia's ultimate stop for all outdoor remodeling endeavors.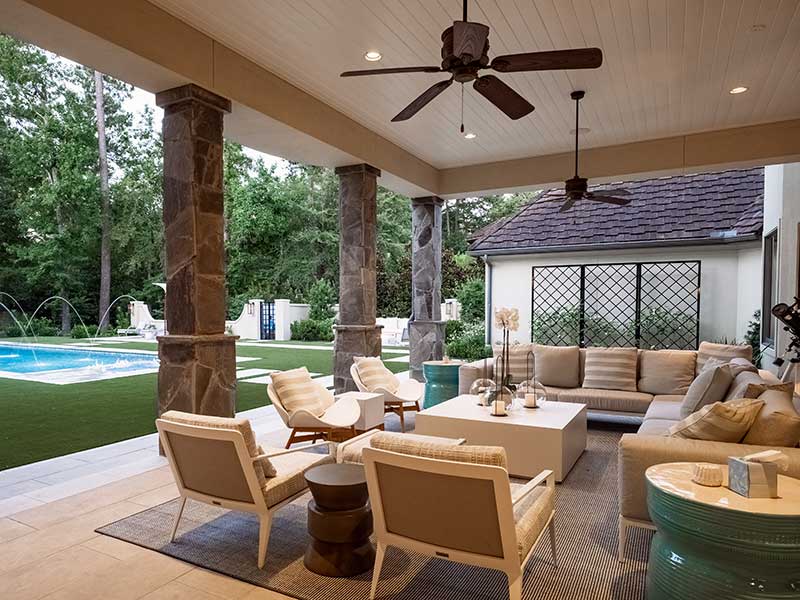 OUR OUTDOOR LIVING SPACE CONSTRUCTION & REMODELING SERVICES
Our outdoor living space services in Arcadia are intended to improve your outdoor settings' aesthetic, practicality, and pleasure. With our knowledge and attention to detail, we provide a comprehensive range of services to help you and your family build the ideal outdoor hideaway.
Cabanas:
Relish in opulence and serenity with our tailor-made cabanas. Our team will design and install a cabana that increases your outdoor aesthetic and ensures the best comfort and shelter, be it a snug nook by the pool or a private spot for tranquil relaxation.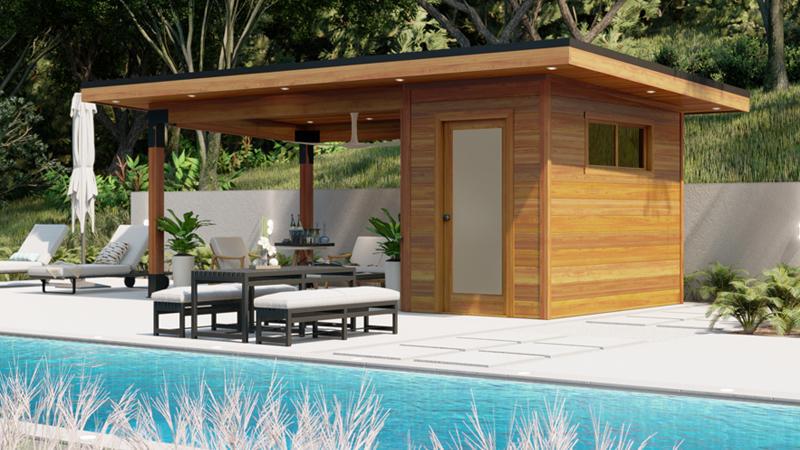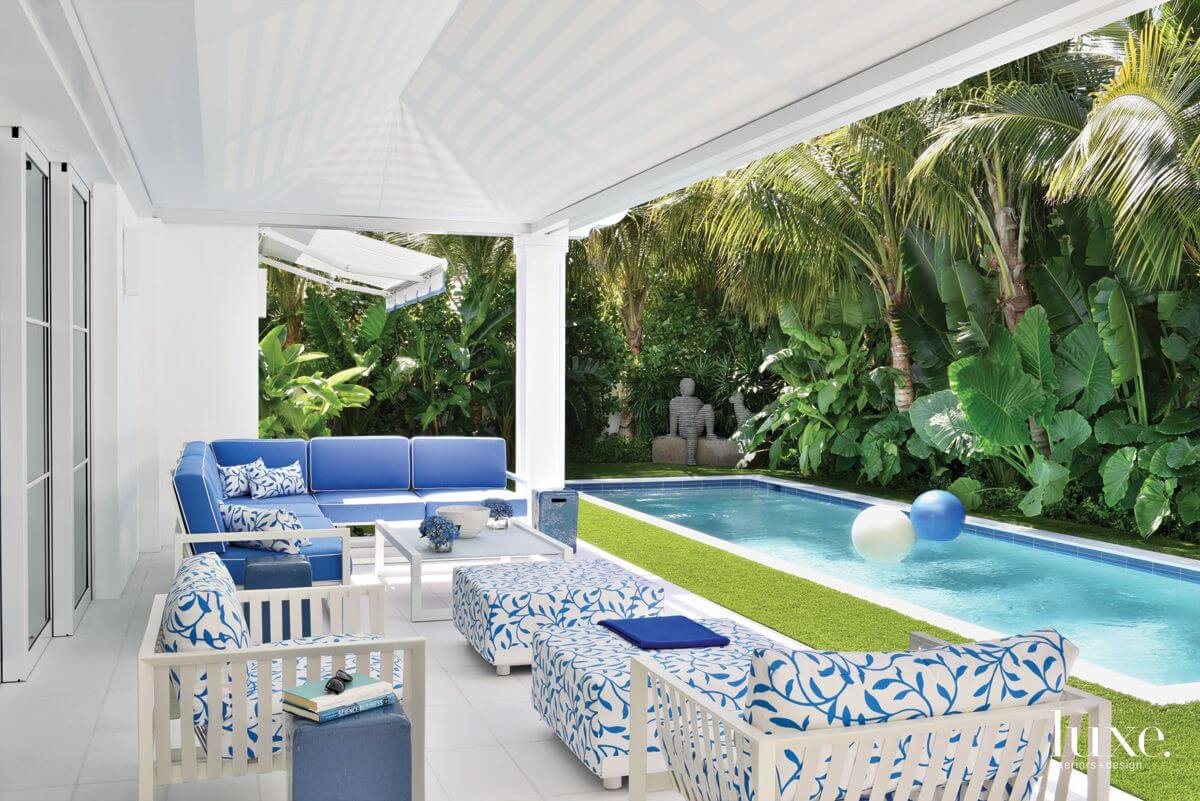 Loggias:
Celebrate the sophistication and elegance of loggias that match the joys of indoor and outdoor living. Our loggia creations contain architectural components like columns, arches, and refined finishes, presenting a splendid outdoor space to be cherished throughout the year.
Wood Structures:
Our strong suit lies in conceptualizing and installing diverse wooden structures to upgrade outdoor areas, using pergolas and trellises, pavilions, or arches. Such structures contribute shade, design depth, and a touch of organic appeal to your outdoor serene areas.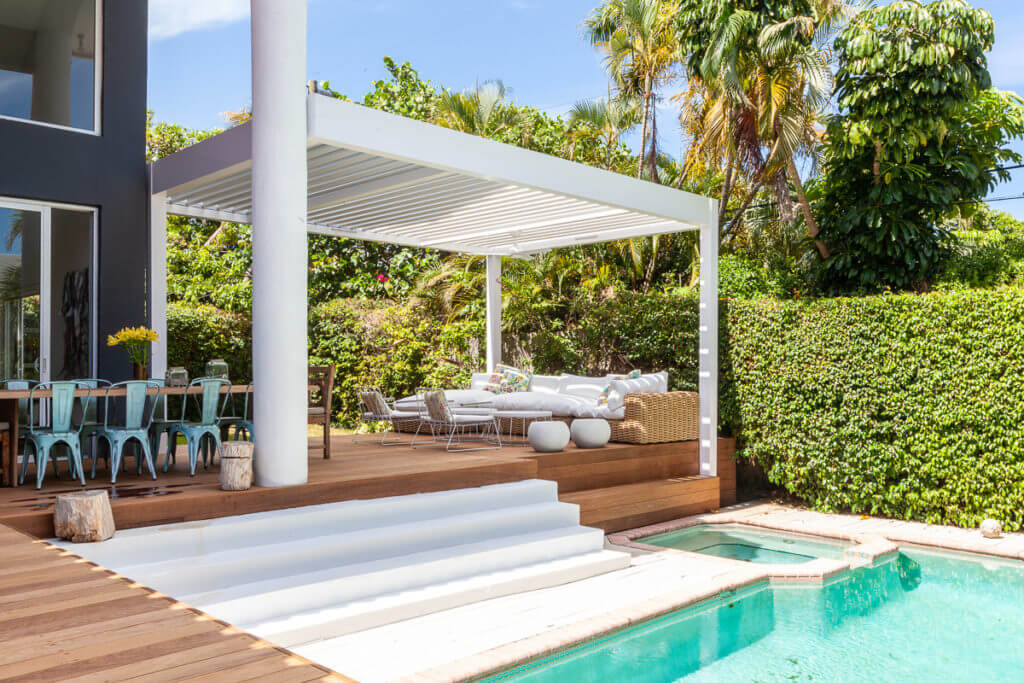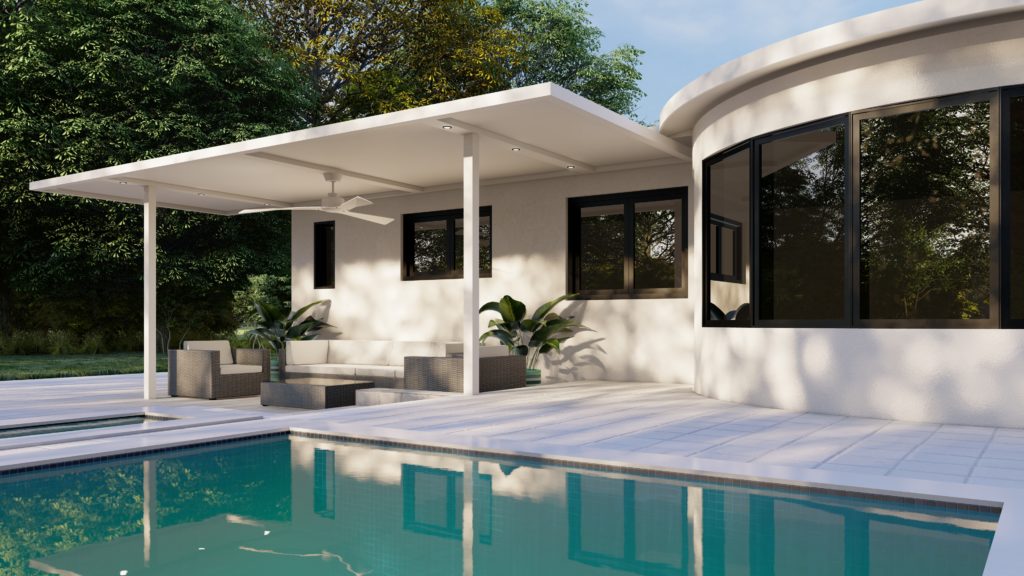 Solid Roof Structures, Open Beam Patio Canopies, and Pool Cabins:
Whether you want a robust roof structure for full-proof environmental shielding or an open beam patio canopy for natural light and airflow, our team possesses the insight to shape the overhead structure you envision. Moreover, we can design custom pool cabins that merge utility and elegance, affording a handy space for changing, keeping belongings, and relaxing.
Custom Stone and Glass Bead Pool Surfaces:
Our custom-made stone and glass bead finishes promise to elevate the visual charm of your pool. With diverse shades and patterns available, these finishes convert your pool into a captivating focal point that mirrors your distinct style.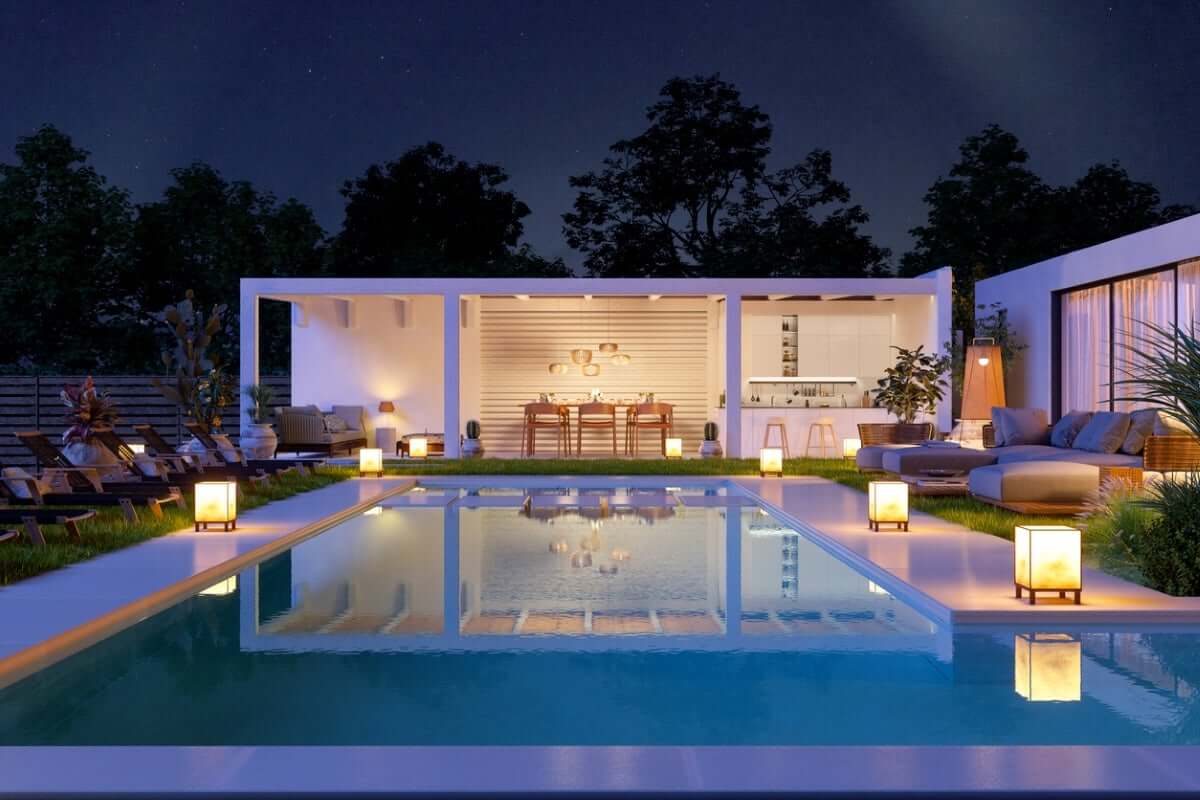 Outdoor Lighting:
Our masterfully devised outdoor lighting arrangements brighten up your exterior areas. From different variations of decorative lighting to functional task lights, we design an integrated lighting blueprint that amplifies your surroundings' beauty, fortifies security, and crafts the ideal ambiance for night gatherings.
Outdoor Entertainment Setups:
Amplify your outdoor entertainment experience with our highly advanced and innovative outdoor entertainment systems. Whether you wish for a weatherproof TV and audio assembly or a complete audio system for uninterrupted melodies, we can craft a personalized solution to elevate your outdoor entertainment moments.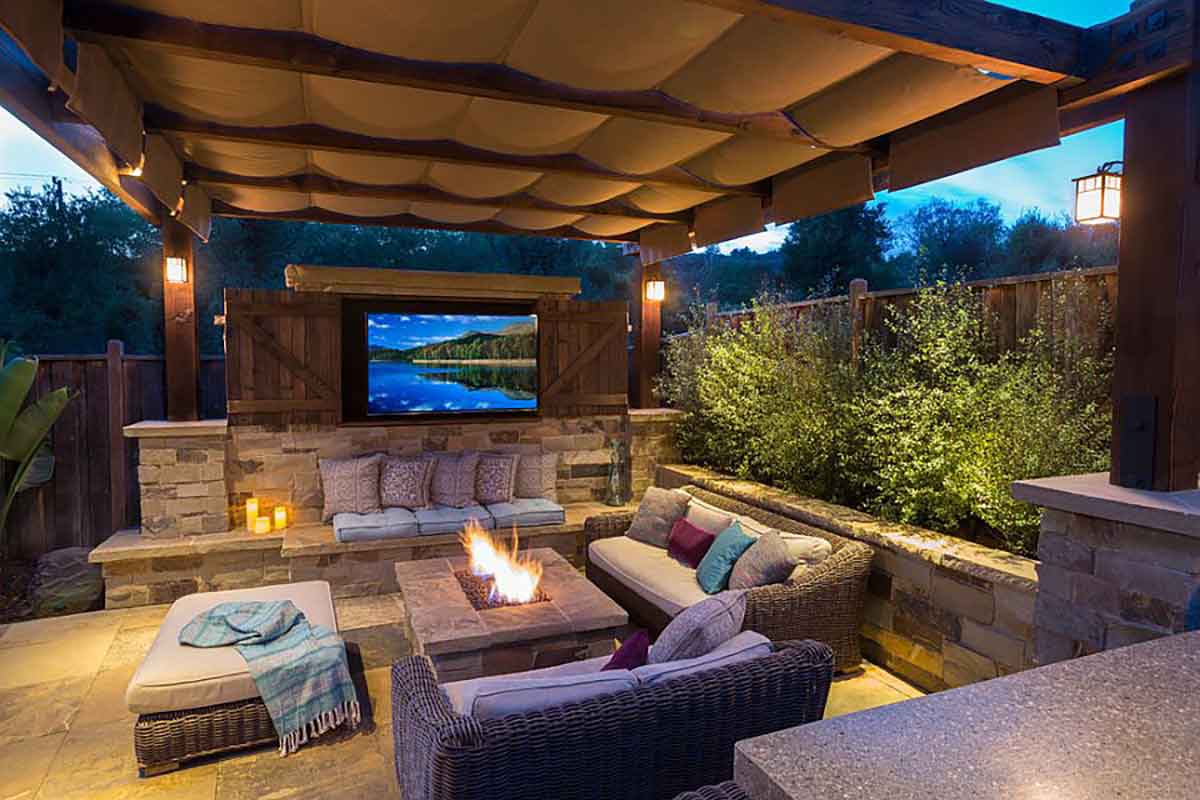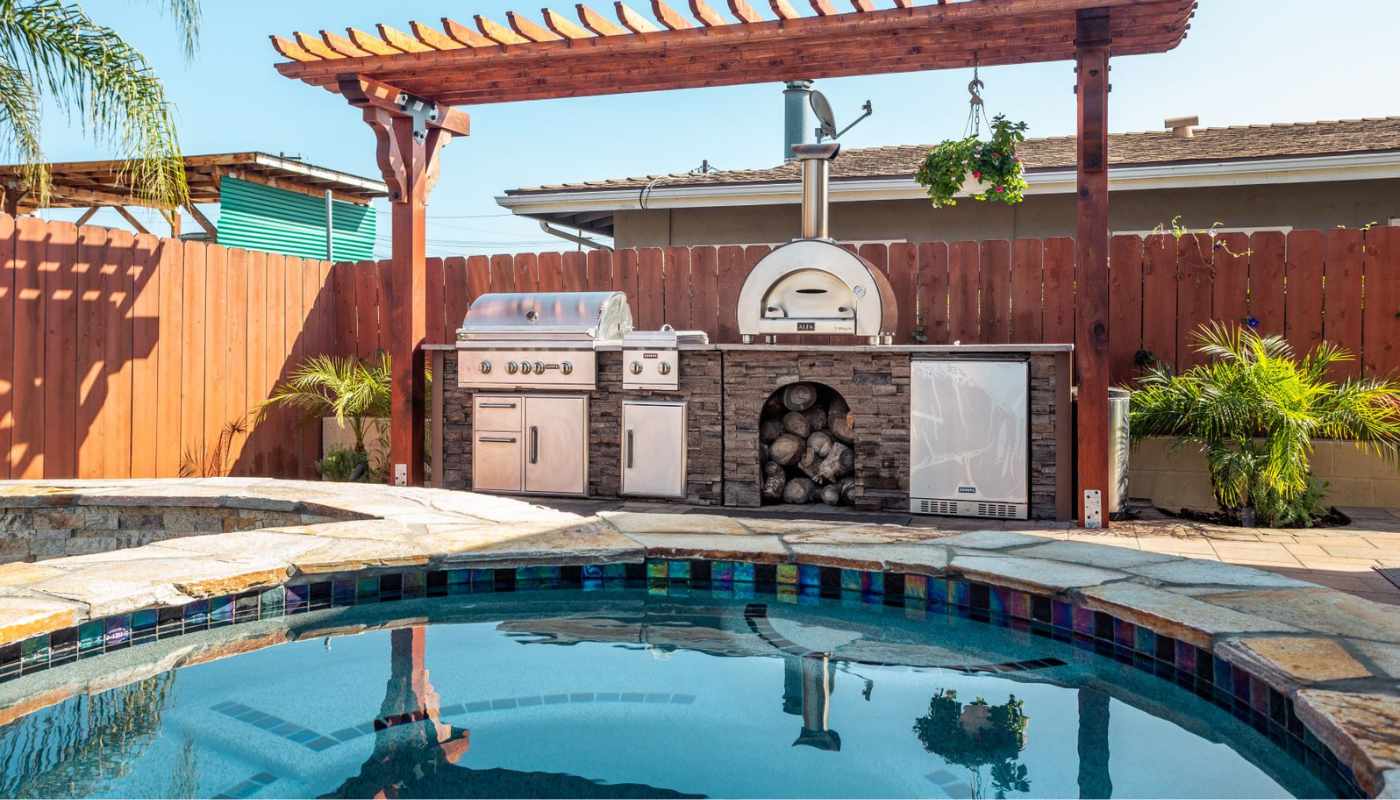 Outdoor Cooking Spaces:
Unleash your culinary passions under the sky with our uniquely crafted outdoor kitchens. Our adept team will blueprint and install a thorough outdoor culinary zone loaded with grills, countertops, wash areas, cooling solutions, and storage facilities. Our meticulousness and supreme artisanship guarantee that your outdoor cooking arena becomes the centerpiece of your gatherings.
Outdoor Living Spaces:
We design cozy, welcoming outdoor leisure spaces that raise your property's functionality. We've got you covered, from crafting seating domains, dining zones, and fire installations to other elements encouraging relaxation and harmony amidst nature's splendor.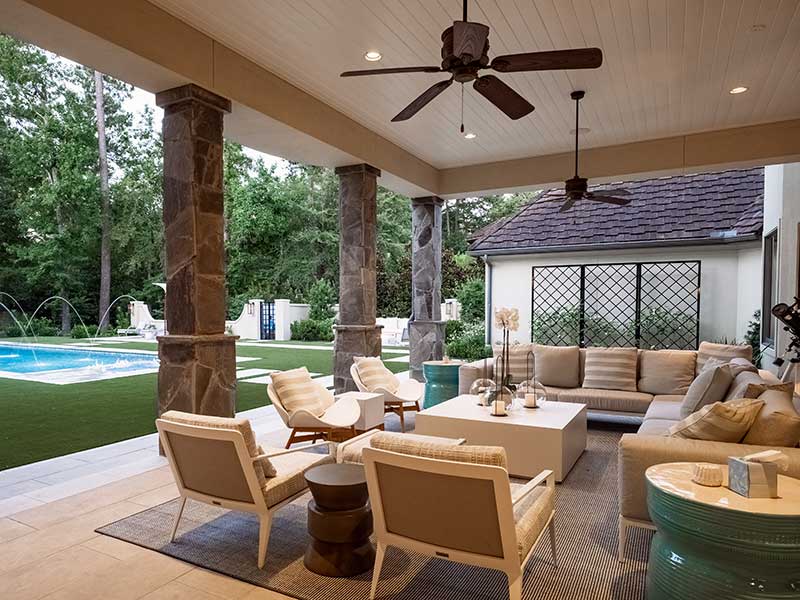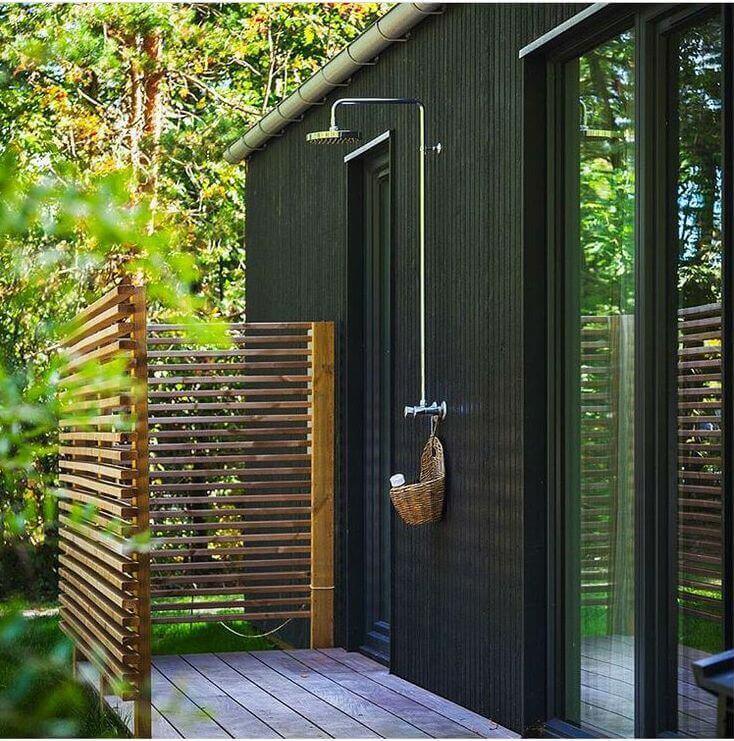 Outdoor Showers:
Experience the thrill of showering amidst nature with our custom outdoor shower designs. Be it by the poolside, adjacent to the pavilion, or in a secluded landscape corner, our outdoor showers blend functionality and style, enriching your outdoor living milieu.
MAKE AN OUTDOOR LIVING SPACE FOR YOU TO ENJOY
Unlock the Beauty of Nature with Our Tailored Outdoor Living Space Design Services in Arcadia, Creating a Serene Haven for Your Outdoor Space. Call now to begin the outdoor renovation project.
OUR RECENT OUTDOOR LIVING SPACE PROJECTS
WHY CHOOSE US FOR YOUR OUTDOOR LIVING SPACE PROJECT?
Opting for Arcadia Patio & Landscape Design means placing your dream in the hands of seasoned maestros who prioritize your satisfaction and quality workmanship over anything. Our profound understanding of Arcadia, Arizona, empowers us to flawlessly blend the characteristic desert setting, climatic conditions, and local norms into a phenomenal and lasting outdoor living space concept.
We pride ourselves on tailoring designs that mirror your tastes while harmonizing with the local setting. Our committed crew utilizes premium materials and integrates innovative methods to ensure your outdoor arena is aesthetically gratifying, functional, and enduring.
Our commitment derives from our carefulness, punctuality, and faithfulness to deadlines. Your happiness is our primary concern, and we consistently aim to exceed your expectations. By choosing Arcadia Patio & Landscape Design, you're securing an outdoor transformation that's masterfully realized, resilient against the Arizona elements, and bound to enhance your outdoor living joy.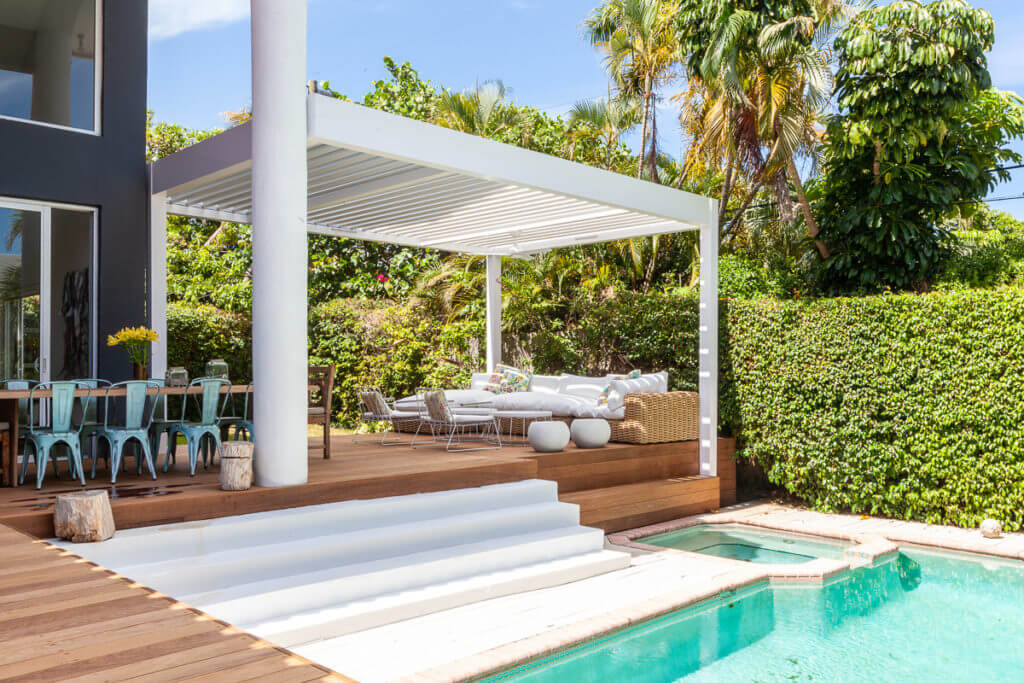 START YOUR OUTDOOR LIVING SPACE TRANSFORMATION
No more daydreaming about the ultimate outdoor patio in Arcadia. Your dreams will become a reality with Arcadia Patio & Landscape Design! Your personalized haven, mirroring your style and inclinations, is merely a conversation away. We're eager to understand your concepts, explore your ambitions, and transform your exterior into an exquisite, practical, and enduring outdoor living space.
Why wait for your dreams? Opt for the finest outdoor living space contractors in Arcadia to transform your outdoor realm. Reach out to us now and embark on your journey toward manifesting the outdoor living space you've always yearned for. In unison, we'll materialize something genuinely magnificent. Your envisioned outdoor lifestyle commences here. Engage with us today!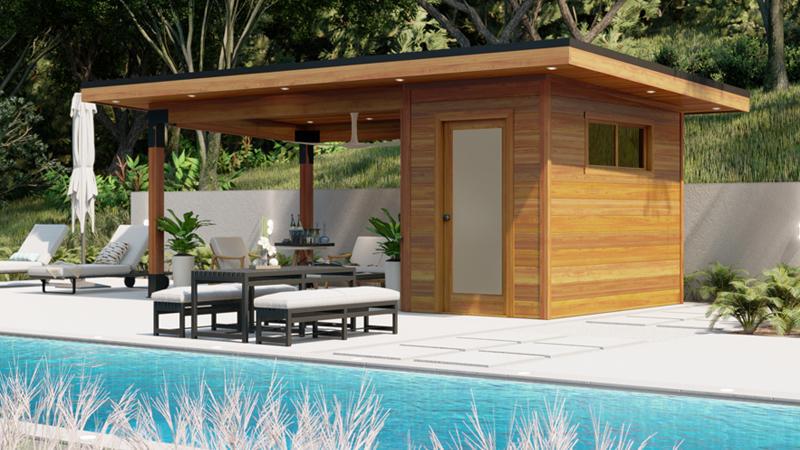 CONTACT DETAILS
If you have any questions or enquiries please feel free to contact us on the following details provided below, or please fill in our online enquiry form.
Arcadia Pool Patio & Landscape Design
Phone
602-492-9874
Postal Address
4028 E Lewis Ave Suite A Phoenix AZ 85008