Welcome to Arcadia Pool Patio & Landscape Design
Swimming Pool Builders in Arcadia
DESIGN. REMODEL. CONSTRUCTION
Start your project Today!
BEST SWIMMING POOL BUILDERS IN ARCADIA
Welcome to Arcadia Pool Patio & Landscape Design Company, the leading pool builders in Arcadia, Arizona. We specialize in designing sophisticated swimming pool designs, professional pool installations in Arcadia, and revamping your pool areas with our pool remodeling Arcadia services. With a rich legacy in the business and a flair for inventive ideas, our skilled pool builders in Arcadia are committed to converting your backyard into a luxurious escape.
At Arcadia Pool Patio & Landscape Design, we offer a wide range of services, catering to every need related to your swimming pool and landscaping project. We maintain the highest standards from the initial design phase, supported by our creative team, to the top-notch quality pool construction process in Arcadia. Our pool remodeling service enhances your existing pool setup, making us the ideal solution for backyard transformations.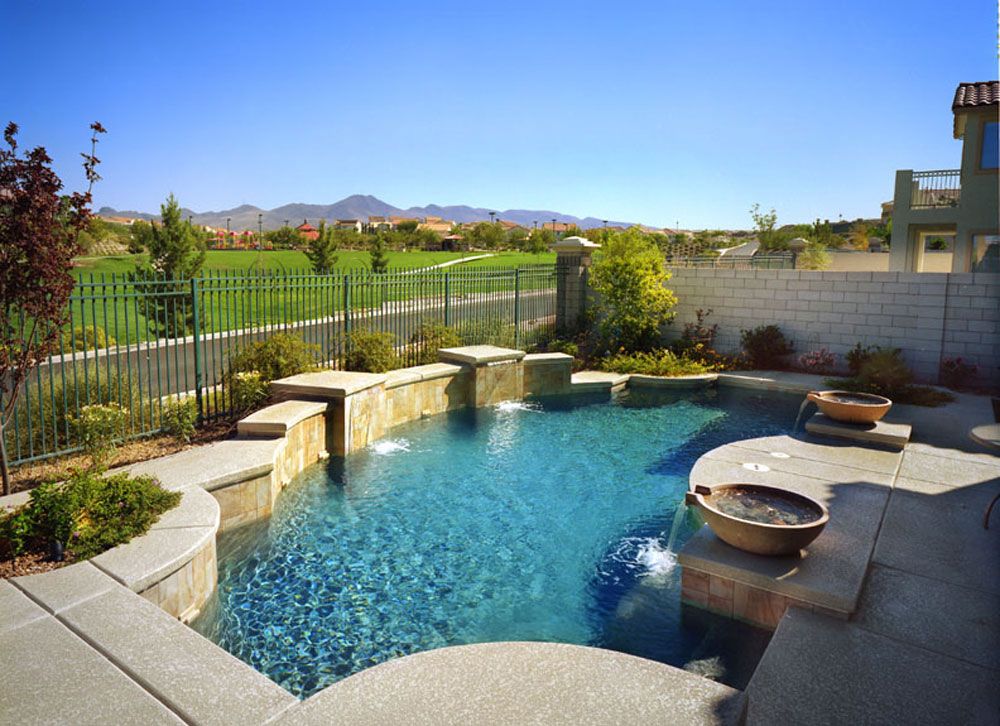 OUR POOL BUILDING SERVICES IN ARCADIA
Arcadia Pool Patio & Landscape Design proudly provides a complete swimming pool and outdoor living space solution. We offer the best pool building services in Arcadia. Our dedication to delivering excellence, innovative designs, and remarkable craftsmanship positions us as the most trusted pool builders in Arcadia, turning dreams into reality.
Custom Pool Design:
Our forte lies in creating custom designs for our customers. We work closely with you to understand your goals, preferences, and lifestyle. Our talented team of artists understands and values the importance of uniqueness and considers your vision to create a custom tailor plan that matches your vision.
Pool Building:
Our Pool building services in Arcadia are unparalleled and second to none. As experienced Arcadia pool builders, we adhere to industry guidelines, ensuring no detail is overlooked during your dream pool's construction. You can trust our experts for a seamless and efficient building process.
Pool Remodeling:
Bored of looking at the same pool for years? Worry not; with our pool remodeling service in Arcadia, we can transform your pool into something extraordinary. Keeping your preferences in mind, our team will design an innovative and functional pool that will change the entire vibe of your pool and backyard. We can transform your pool design, respecting your design choices, to better align with your current desires. No need to settle for an outdated design when you have Arcadia Pool Patio & Landscape Design by your side.
Pool Maintenance:
In addition to designing and building pools, we offer comprehensive pool maintenance services in Arcadia, ensuring your pool remains in impeccable condition over the years. From equipment checks to surface cleaning, you can rely on us to keep your pool at its best. A pool is an integral part of your home, and it deserves the best treatment to remain pristine for years.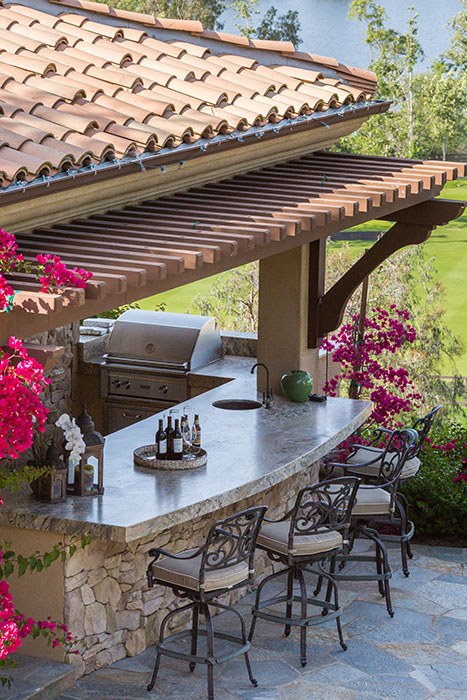 DIVERSE POOL DESIGNS WE PROVIDE IN ARCADIA: ENHANCE YOUR BACKYARD WITH OUR WIDE RANGE OF CHOICES
Arcadia Pool Patio & Landscape Design is proud to present a wide range of popular pool designs that will transform your backyard into a captivating retreat. Our skilled Arcadia Pool builders use their significant knowledge to construct a diverse range of pool designs, each tailored to your own requirements, removing the need for generic pool patterns.
Acrylic Pool Designs:
At Arcadia Pool Patio & Landscape Design, we showcase innovative acrylic pool designs for those who desire a modern touch in their backyard. Equipped with transparent acrylic panels, these pools promise an immersive underwater view, taking your pool experience to unmatched levels. Dive into the future of pool design with our exclusive acrylic pool building service offerings in Arcadia.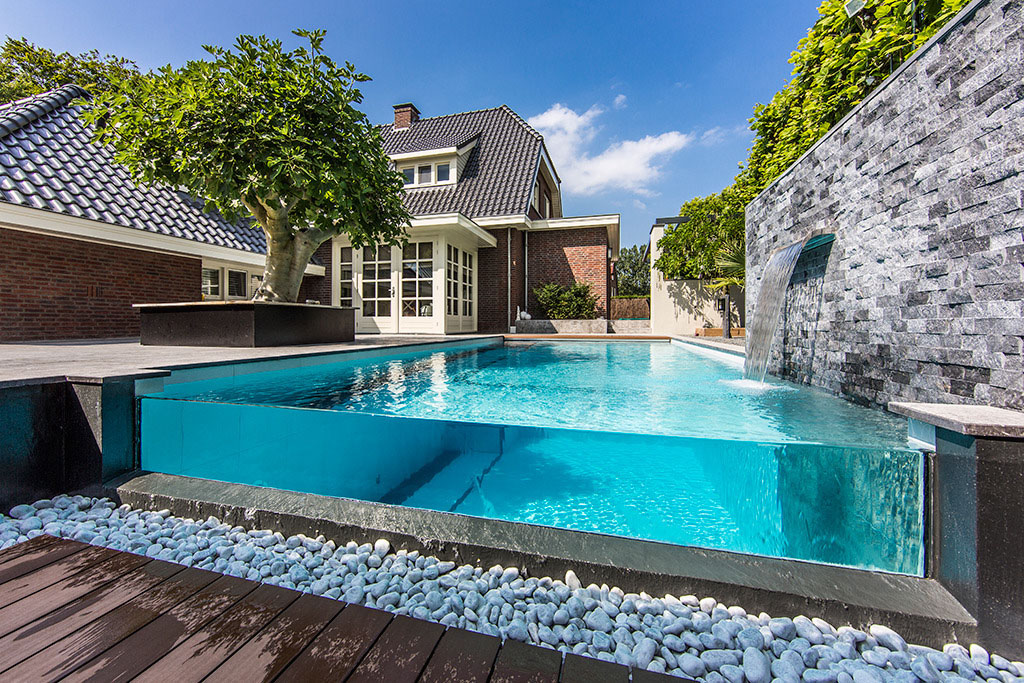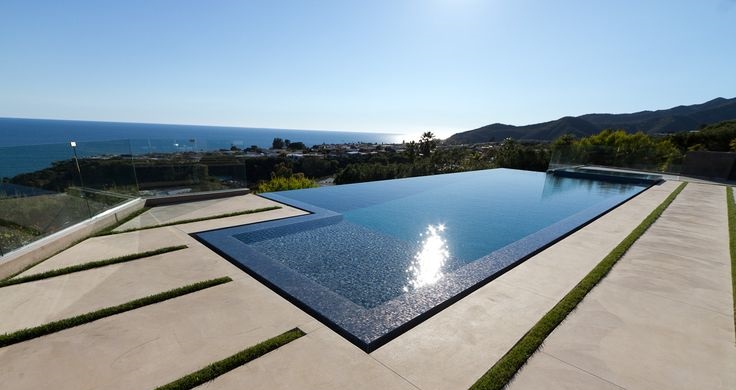 Infinity Pools:
A symbol of luxury and wonder, our Infinity pool building services in Arcadia craft pools effortlessly merge with the horizon. Constructed by our adept swimming pool builders in Arcadia, these pools provide visual continuity, presenting the illusion of a never-ending water body, turning your pool into a continuous oasis of calm. This design is trendy in commercial setups and popular amongst residents.
Lap Pools:
With our Lap pool building service in Arcadia, we cater to those who aim to blend fitness with relaxation. Whether you wish for a dedicated swim workout space or a leisurely dip right at home, our lap pool design is the answer. Merging functionality with aesthetic appeal, these pools are a haven for swimmers and fitness lovers.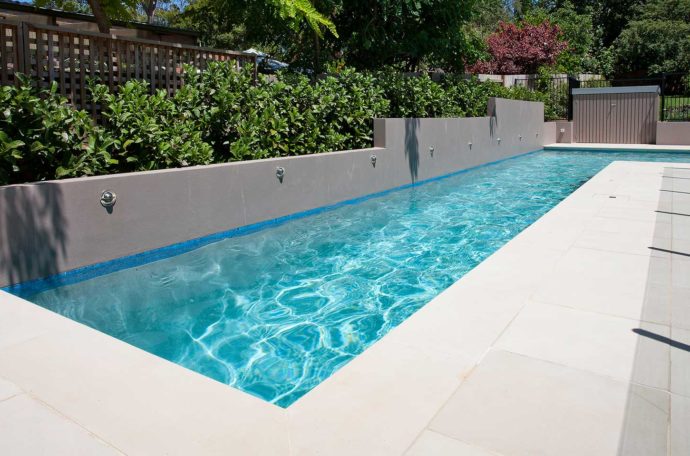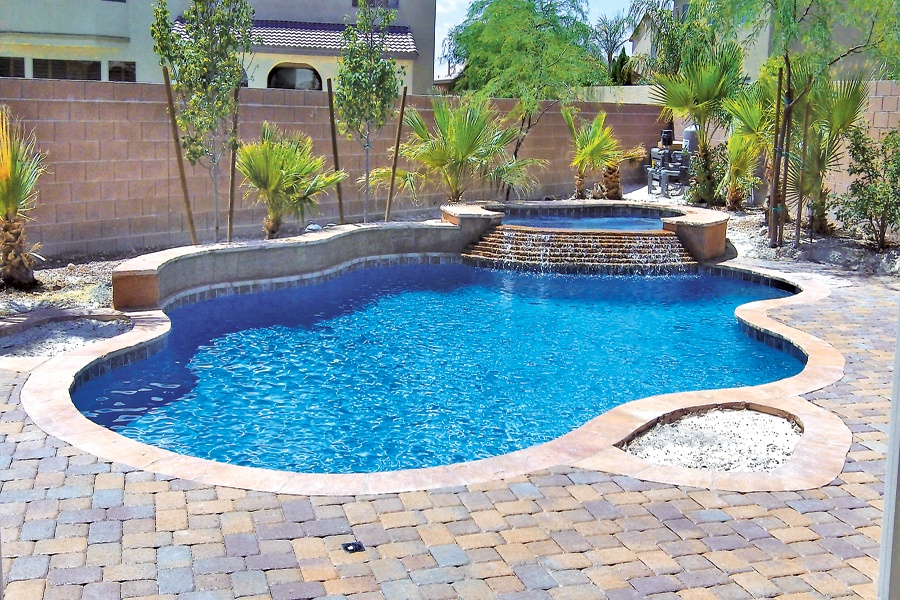 Inground Pools:
Arcadia Pool Patio & Landscape Design takes pride in presenting classic inground pool designs that epitomize grace and timelessness. Aligning with your landscape, these pools appear a natural and elegant addition to your outdoor space. Dive into quality and precision with our inground pool building services in Arcadia.
Above-Ground Pools:
If you're seeking a budget-friendly pool option in your backyard, then our above-ground pool building service is the solution. It offers both adaptability and convenience, making it an exceptional choice for those seeking versatility. With us, you experience affordability without sacrificing quality.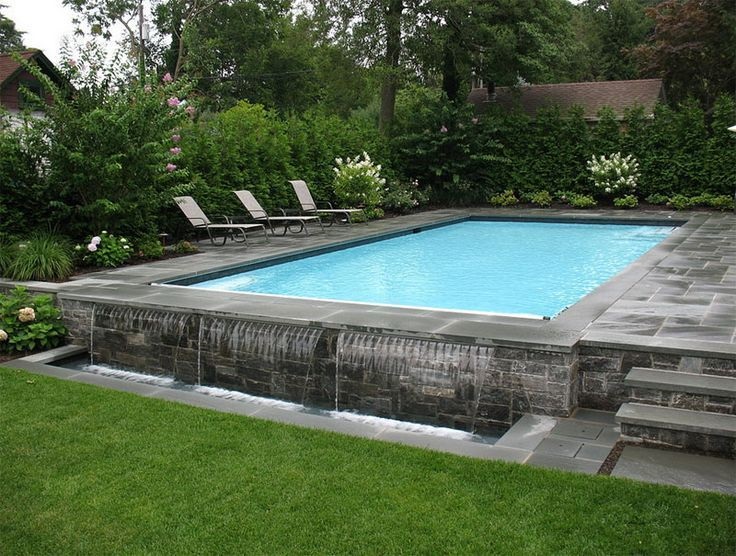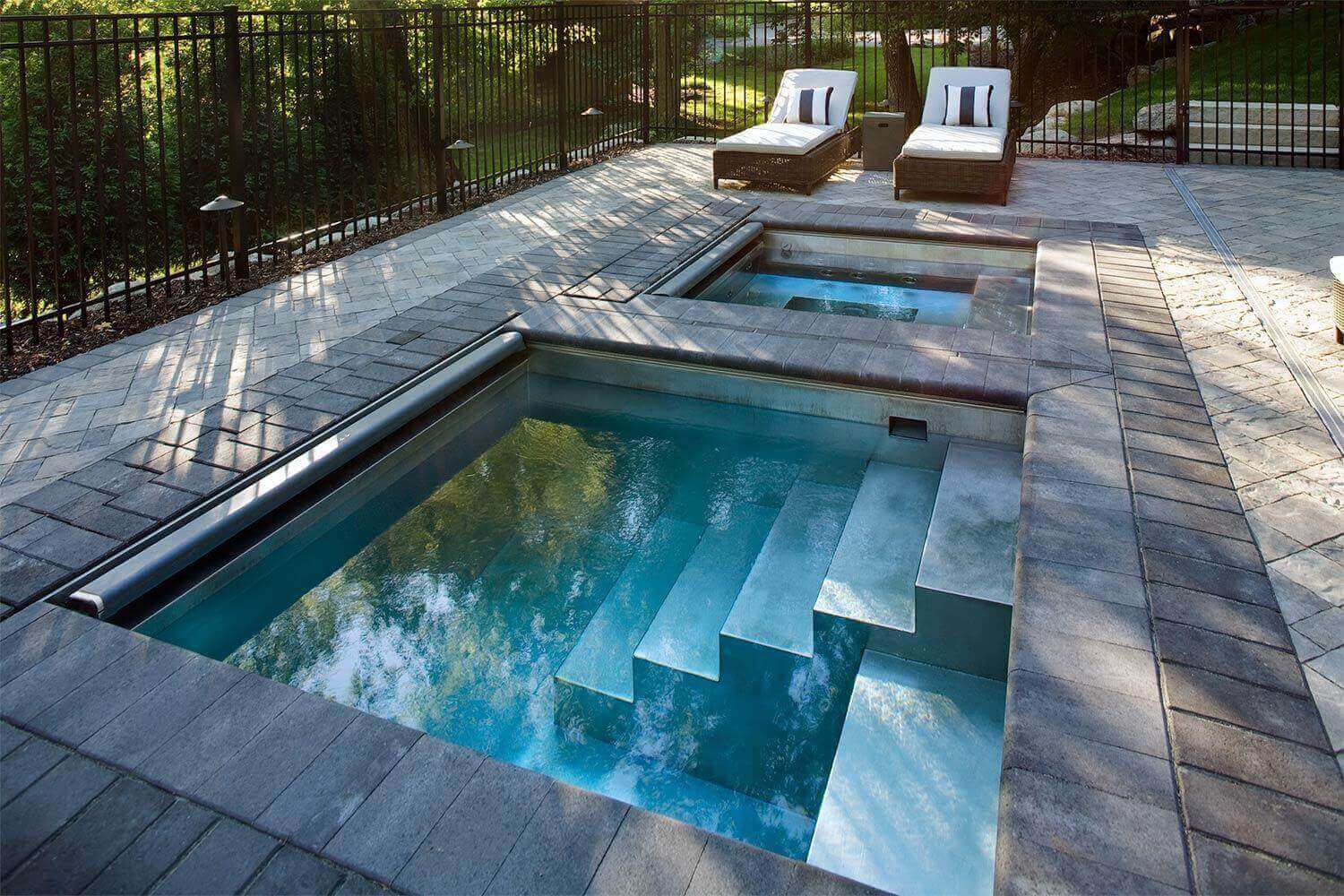 Plunge Pools:
Tailored for residences in Arcadia with limited outdoor space, we offer plunge pool designs. Perfect for a quick refreshing dip or a cool down during hot days, these compact pools deliver elegance without needing expansive space while upholding the highest quality standards.
Custom Pool Designs Based on Customer Requests:
Your vision is our command at Arcadia Pool Patio & Landscape Design. Beyond our signature designs, we offer custom pool plans aligned with your tastes, backyard dimensions, and lifestyle aspirations. Our designers in Arcadia collaborate closely with you, transforming your unique ideas into a breathtaking aquatic reality.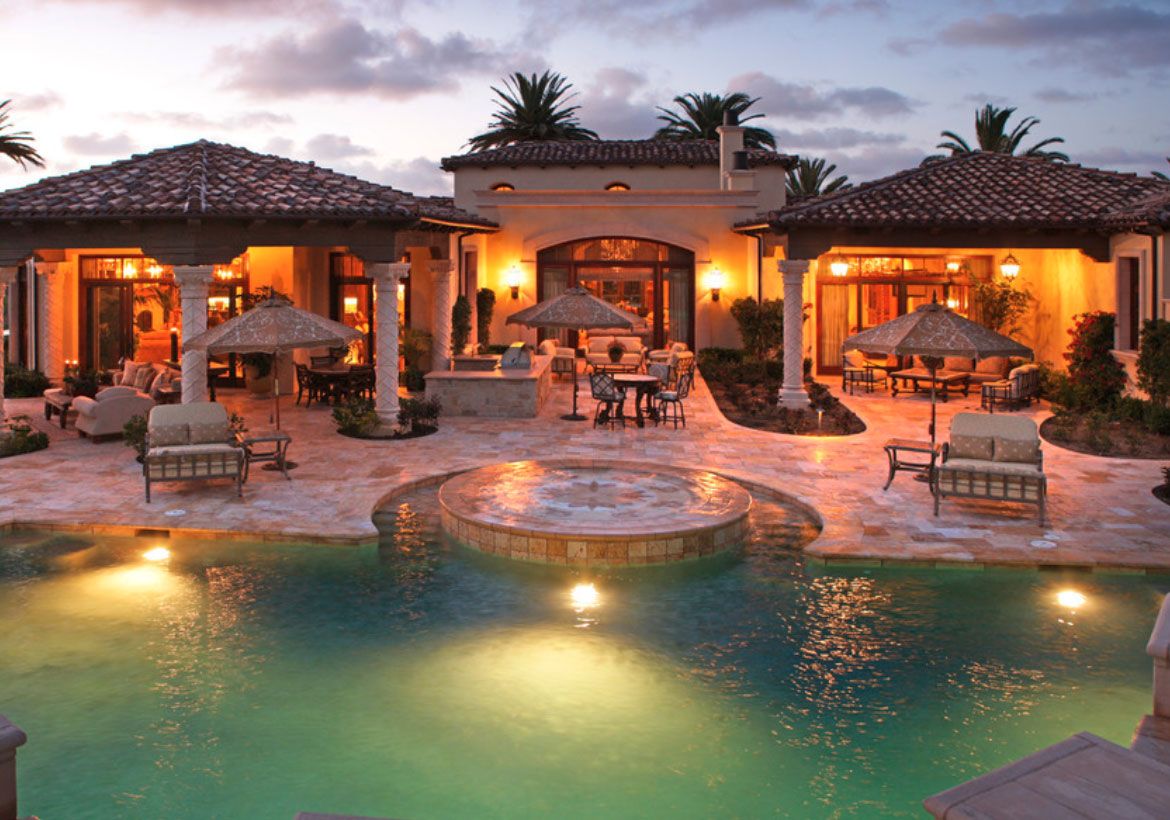 READY TO DIVE INTO THE POOL OF YOUR DREAMS?
Unleash Your Backyard Oasis – Enjoy The Ultimate Pool Experience With Our Top-tier Pool Design, Building, and Remodeling Services. Dive into Your Dreams Now!
OUR RECENT CUSTOM POOL BUILDING PROJECTS
WHY CHOOSE ARCADIA POOL PATIO & LANDSCAPE DESIGN FOR YOUR POOL PROJECT?
Known for our quality work and unmatched customer care, Arcadia Pool Patio & Landscape Design is your best choice. By selecting us, you'll access unparalleled expertise in the field. Our custom pool design services promise a stunning pool that augments your backyard's beauty. Collaborating closely with clients from start to finish, we offer tailored solutions to match your vision. Understanding the local weather and regulations in Arcadia ensures a smooth project experience. Expect dependable service, timely project completion, and outstanding customer care with us.
We ensure a long-lasting pool by providing a complete solution for all your demands, from Pool design Arcadia through construction and maintenance. Customer satisfaction is key to our objective, and we endeavor to exceed your expectations with each project, providing originality and innovation. As a reputable Arcadia pool construction business, we are familiar with Arcadia weather and laws, providing a trouble-free experience. Arcadia Pool Patio & Landscape Design provides quality in pool design and construction; call us now to begin your pool project adventure.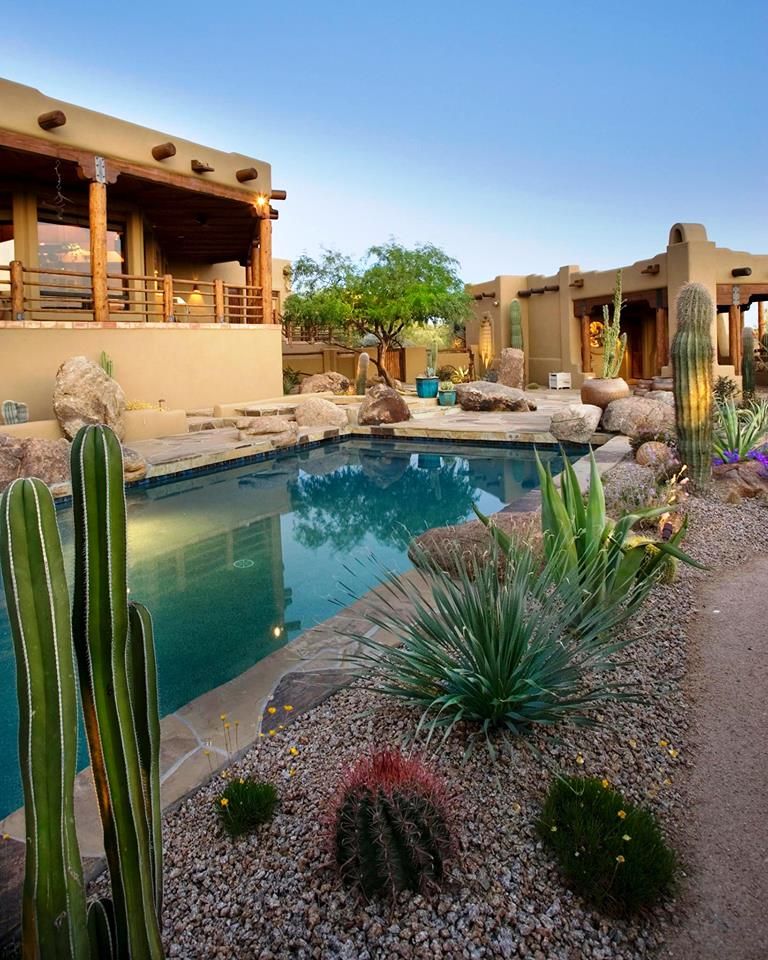 ELEVATE YOUR BACKYARD WITH A CUSTOM POOL IN ARCADIA
Let the experts at Arcadia Pool Patio & Landscape Design materialize your dream pool, customized to match your distinct tastes and lifestyle. Begin your journey towards the ideal pool today by clicking the "Call Now" button to discuss with our pool-building professionals in Arcadia. Let us enhance your outdoor living experience with a magnificent, personalized pool that serves as your home's highlight. Get in touch now!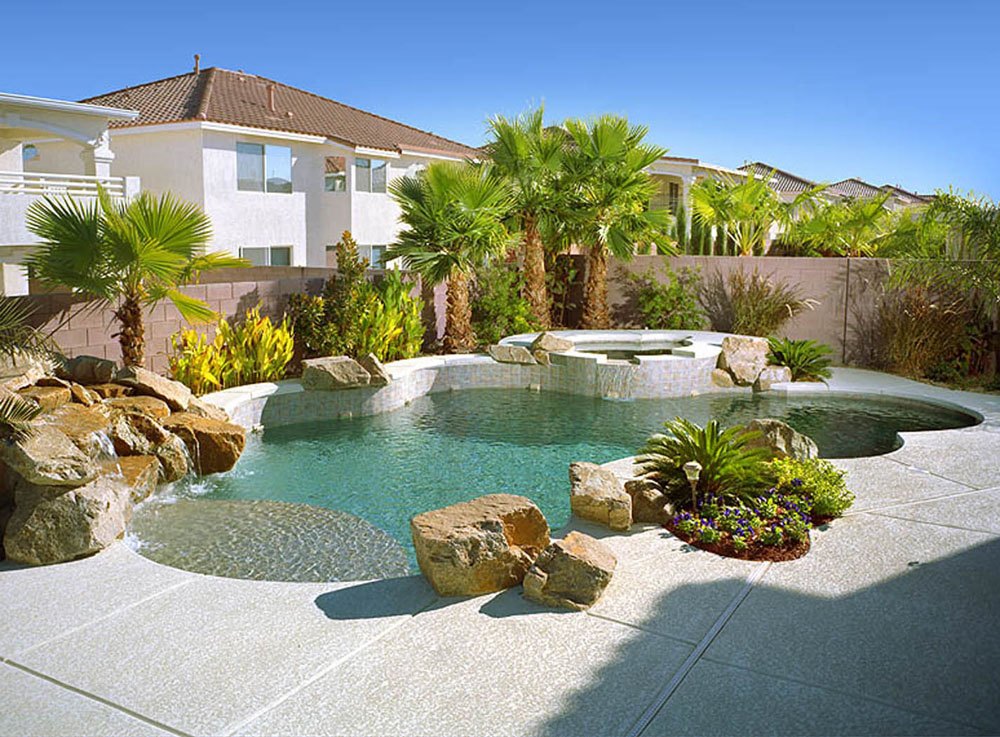 CONTACT DETAILS
If you have any questions or enquiries please feel free to contact us on the following details provided below, or please fill in our online enquiry form.
Arcadia Pool Patio & Landscape Design
Phone
602-492-9874
Postal Address
4028 E Lewis Ave Suite A Phoenix AZ 85008